Zhenjiang City lies on the south bank of the lower Yangtze River, and in the southwest of Jiangsu Province. The city borders on Changzhou to the southeast, Nanjing to the west and faces to Yangzhou and Taizhou across the river. It is an ancient city with a history of 3,000 years and was the capital of Jiangsu Province. Being the only junction of the Yangtze River and the Beijing-Hangzhou Grand Canal, Zhenjiang has the third largest port in the Yangtze River Basin. There are also many railways, expressways and national highways to China's main cities. Zhenjiang is famous for producing the vinegar which has clear color and tastes gentle, fragrant and slightly sweet, a must-try specialty if visiting the city. Zhenjiang also features several famous mountains including Taoist holy land – Maoshan Hill, Jinshan Hill featuring Legend of the White Snake and Jiaoshan Hill with lush trees and carvings.


Attractions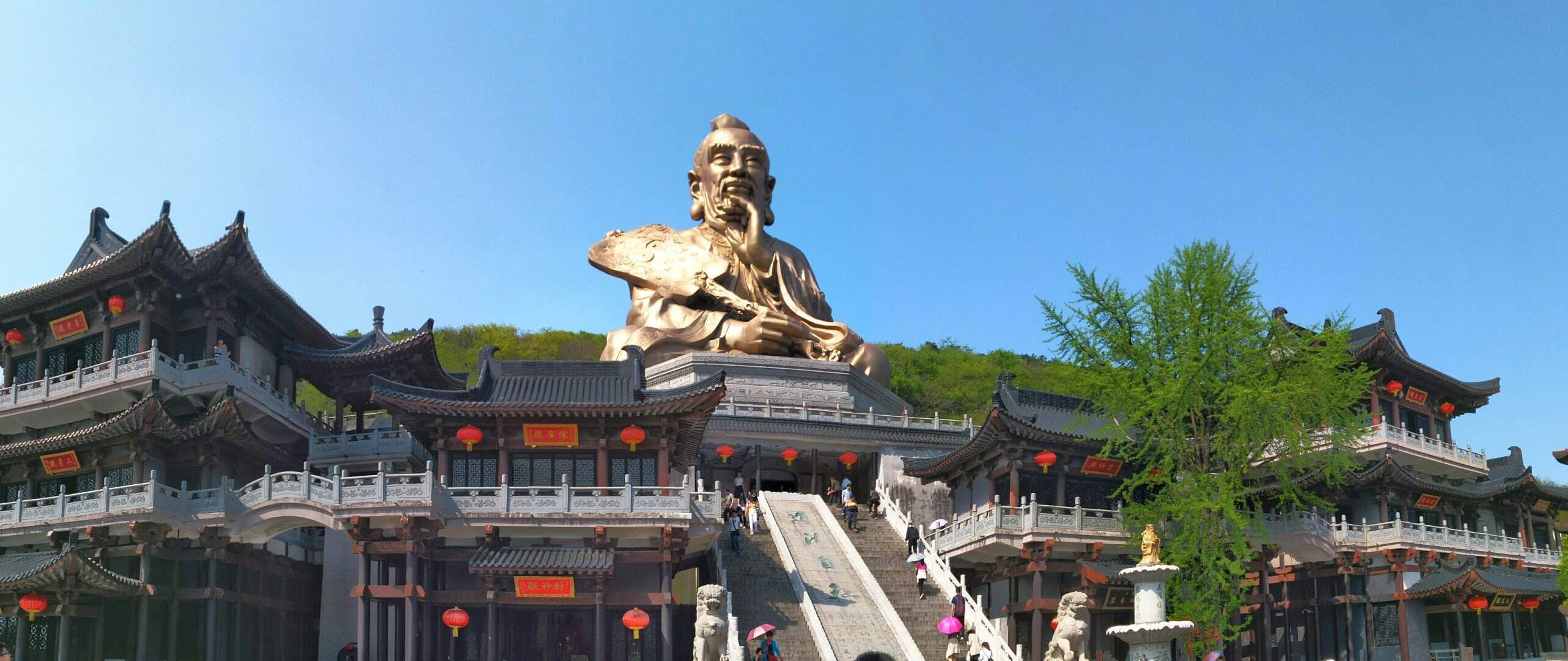 Maoshan Hill
Located about 40km away from city center, the verdant Maoshan mainly consists of three peaks and boasting magnificent natural sceneries. It is the birthplace of the Shangqing Sect of Taoism, where the highest statue of Lao-tzu is worshipped at present.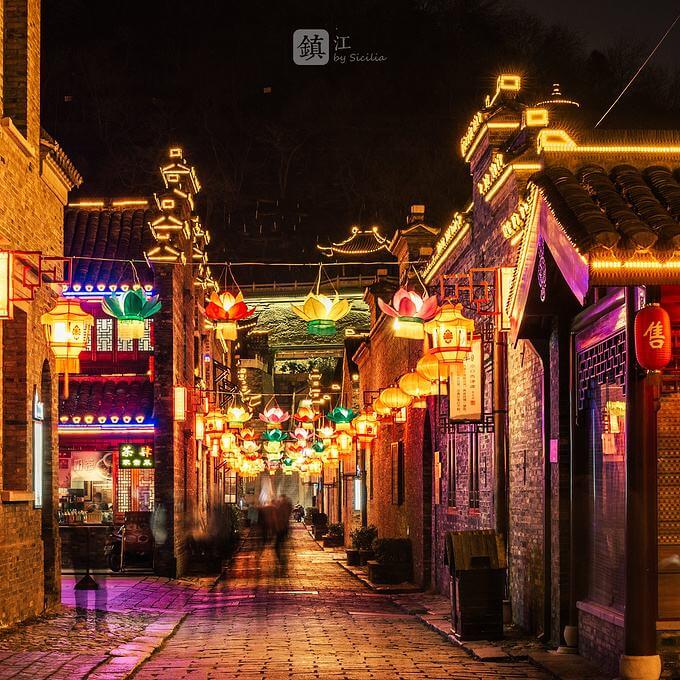 Ancient Xijin Ferry Street
The 1,000-meter long Ancient Xijin Ferry Street is located in the west of downtown Zhenjiang. It was left with a number of characteristic historical sites from the Tang, Song, Yuan and Qing dynasties.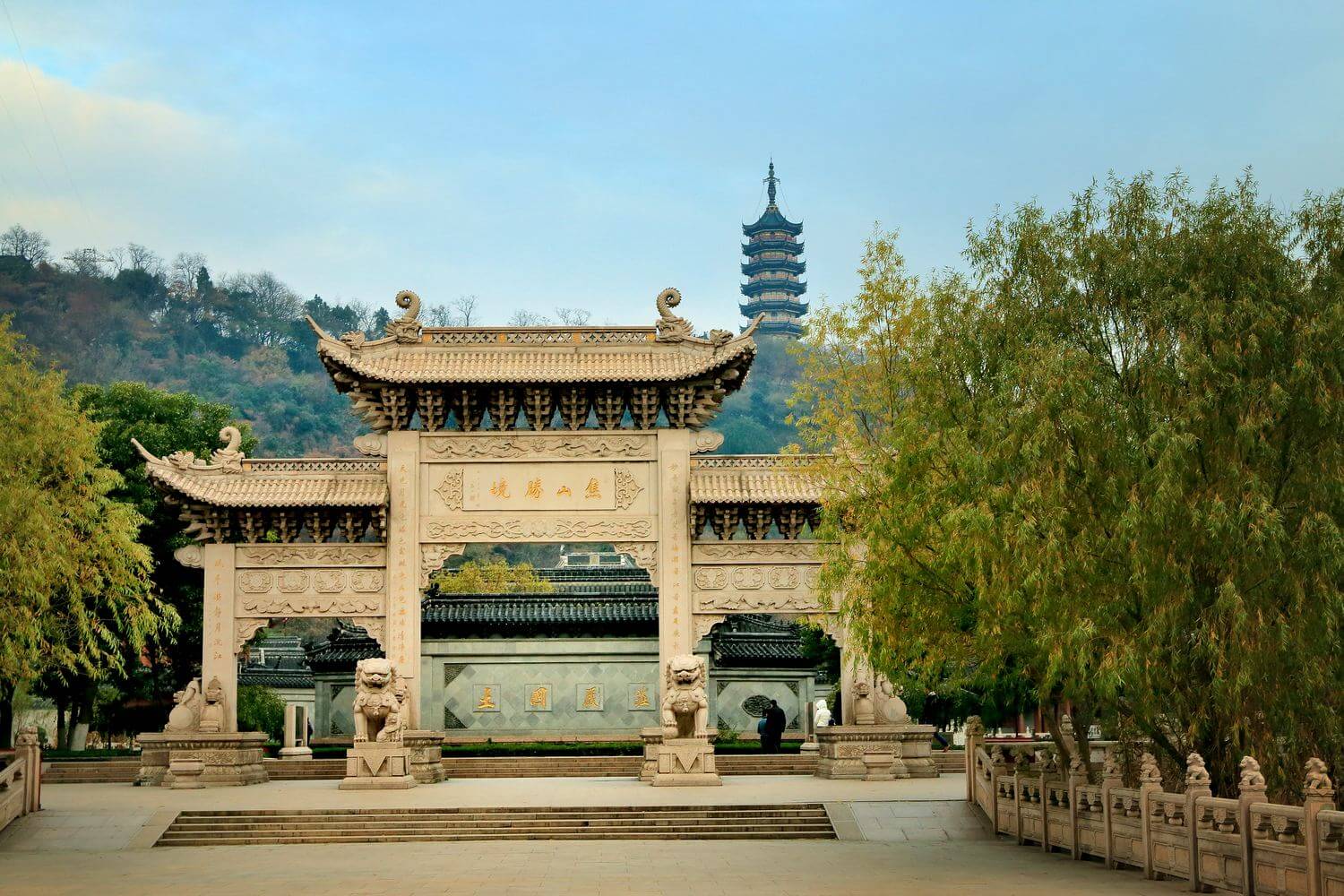 Jiao Hill
This hill is located 5km away to the northeast of city proper, and surround by the Yangtze River. It is only 70.7 meters above the sea level but has the largest forest of stone steles in the south of the Yangtze River.


When to Go

March to June and September to November are the best travel times to visit Zhenjiang. Cherry blossoms in Baotashan Park are in full bloom from March to April. And there will be a large Magnolia Festival in Baohua Mountain and a grand temple fair in Maoshan Hill. In October, Osmanthus Festival in Jiaoshan Park and Zhenjiang Golden Autumn Food Festival will be held one after another, adding a strong festival atmosphere to Zhenjiang.


How to get to/around Zhenjiang

1. There is no airport built in the city, but passengers could use Nanjing Lukou Airport for convenience. Located on Shanghai-Nanjing railway, there are also a number of trains arriving at Zhenjiang Railway Station from Shanghai, Yangzhou, Suzhou and Nanjing. Another major railway station in the city is Zhenjiang South Railway Station. It sits along Beijing-Shanghai high speed railway and has high speed trains to/from Beijing, Shanghai, Hangzhou, and Ningbo, etc. The four bus stations in downtown Zhenjiang operates frequent buses to get to Shanghai in 2 hours, Nanjing in 1.5 hours and Yangzhou in 45 minutes.
See detailed Zhenjiang Train Schedule, Zhenjiang to Shanghai Train

2. There is an intercity bus line opened between Zhenjiang and Yangzhou, passing by the Slender West Lake, Wenchang Pavilion, Jinshan Hill Park, Xijin Ferry, Beigu Hill Park and Jiao Hill.

3. The taxi fare of Zhenjiang is CNY7 for the first three kilometers and then CNY1.6 per additional kilometer. After 4 kilometers, the fare is CNY2.4 per kilometer.


Zhenjiang Travel Tips

History: The recorded history of the area could be traced back to 3,000 years ago in the Zhou Dynasty (11th century BC-221BC). In the following thousands of years, this region has been named as Zhufang in the Spring and Autumn Period (770BC-476BC), Guyang in the Warring States Period (476BC-221BC), Dantu in the Qin Dynasty (221BC-207BC), Jingkou in the Three Kingdoms Period (220-280), Runzhou in the Sui Dynasty (581-618) and finally Zhenjiang from the Northern Song Dynasty (1127-1279).

Local Highlights: the New Year's Greeting Bell-Toll at the Jinshan Temple (the last day of a year in Chinese Lunar Calendar)

Special Local Product: Zhenjiang vinegar (Zhenjiang Xiang Cu), Danyang sealed jar wine (Danyang Feng Gang Jiu), Jinshan lanterns (Jinshan Deng Cai)